If you have questions or just want to hear us brag about our products please call (269) 277-9200, visit www.UltraComfortBlinds.com, or click here to email.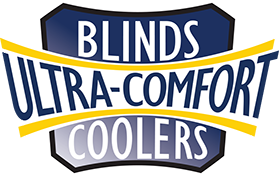 Ultra-Comfort Portable / Walk-In Meat Hanging Coolers
Finally an affordable way to safely store and age your harvest.
Our Cooler Is The Most Practical And Affordable Way To Safely Store And Age Your Harvest.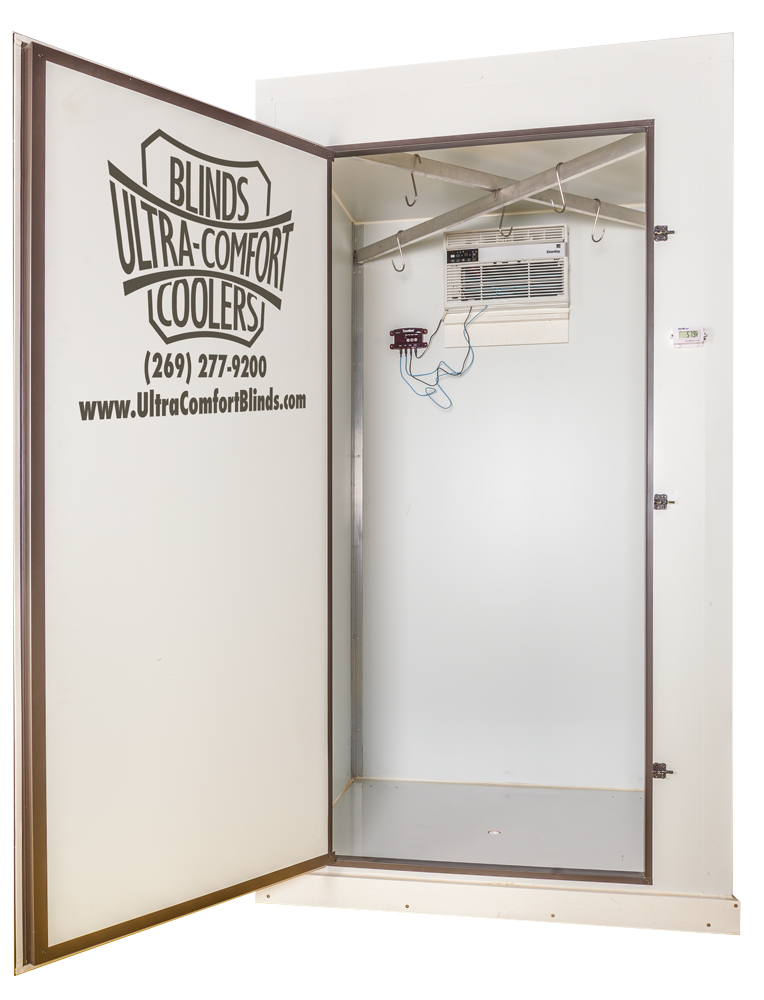 Made In Michigan
The most practical, affordable deer cooler on the market
Portable.  Walk-In.
Cools down to 39˚ in 20 minutes
Made from commercial SIP panels – two coated aluminum sheets enclose the continuous super-insulating foam panel
Hunt when you want – without the worry of waiting for processing or losing your harvest to fly larvae contamination
Comes complete with all cooling components
Don't panic – no ice needed
Aged meat is more tender meat
Greater air circulation for more precise aging
Hangs up to 5 deer or 1,000 pounds of meat
5 stainless steel meat hooks
Includes exterior thermometer to check interior temperature
Requires only 110 volts and pulls only 5.9 amps, so it runs on a small generator (not included)
Includes floor drain for easy sanitary clean up
Components are shipped preassembled in a box for fast and easy assembly (approximately 2 hours)
Measures 48"W x 45"D x 90"H
Weighs approximately 250 lbs
Hauls with ease in your pickup (no additional trailer necessary)
Multiple uses after deer season

2 NEW

door latches with locks